Virginia Yacht Club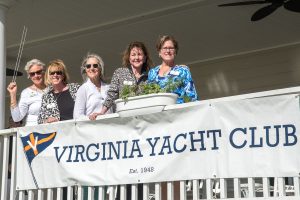 A great place to meet new people and head out onto The Bay for numerous cruises throughout the year.
Our relaxed and warm social gatherings are a constant reminder of what fun boating can be, when shared with people you like.
The Virginia Yacht Club is one of the longest operating cruise clubs on The Bay. Established in 1948, VYC has been navigating the waters of Virginia and Maryland every summer, with lots of events and great friends.
Cruising is the name of the game for the Virginia Yacht Club. Our goal is always to have great times on the water where we have the opportunity to use our boats while enjoying wonderful fellowship. If you like cruising at your own speed, in the company of like-minded captains and crews, and with the knowledge that at the end of the day friends will be ready to help you tie up and share great stories, then this is the Club for you.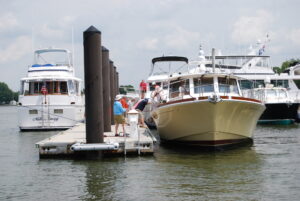 The Virginia Yacht Club heartily welcomes new members and stays on course by spending as little time on formalities as possible and as much time as possible on our boats. We hope you will consider joining us for wonderful fellowship and grand times.